We are proud of all of our students and that they have all proceeded to successful careers, either in industry or in academia. And of course we are always happy to hear from them again. Below is a list of the former MSc and PhD students, postdocs and long term visitors, their thesis topic and their occupation since we last heard from them.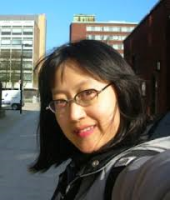 PhD Thesis: (2014) Unusual Particle Motion in Liquid Crystal Phases

Ji Young was investigating electrophoresis effects and the stability regimes for circular, linear and random microsphere motion in isotropic, nematic and cholesteric phases, determining their dependence of velocity and circular velocity with respect to applied electric field amplitude and frequency. Similar studies on elongated microcylinders showed even more complex and rich in phenomena in particle motion.

Ji Young is currently working as a researcher for a South Korean beauty and cosmetic company.  


PhD Thesis: (2014) Liquid Crystal-Polymer Composites and the Stabilization of Defect Phases 

Nicholas explored different ways of widening the temperature range of Blue Phases, which is a question of principle concern for the application of these phases in fast switching display devices via the Kerr effect. One way to proceed is polymer stabilization, but just as well, short chain polymers can be mixed into existing Blue Phases to produce markable stabilization effects. This topic was explored in depth, including a theoretical explanation and the prediction of the applicability of this method also to other frustrated phases, such as Twist Grain Boundary Phases.

Nicholas is now a Scientist at PolyPhotonix developing organic optoelectronic devices.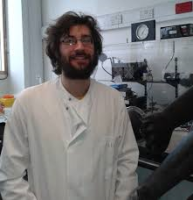 MSc Thesis: (2014) Experimental Confirmation of a Kibble-Zurek Scaling Law in a Nematic Liquid Crystal

Nicholas developed a reliable procedure to study the formation of defects in nematic liquid crystals when applying electric fields with varying ramp rates. This enabled him to confirm a scaling mechanism predicted for the transition from a uniform state to a state with varying defect density as the transition is crossed at different rates. In contrast to defect annihilation, it is believed that defect formation has not been studied in liquid crystals before with respect to scaling laws.

Nicholas is now doing a PhD at the University of Manchester in an area of the Life Sciences.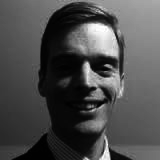 Dr Thomas Cronin
(supervised together with Helen Gleeson and Sharp Laboratories of Europe)
EngD Thesis: (2011) Liquid Crystal Biosensors

Tom designed and caried out experiments to test the feasability of using liquid crystals in biosensors, and studied their resolution and sensitivity in dependence on elastic properties.

Tom is now a Structural Intergrity Engineer at EDF Energy.


Dr Hak Sun Chang
(supervised together with Helen Gleeson)
PhD Thesis: (2009) The Stabilization of the Smectic C*alpha Phase

Hak Sun investigated the SmC*alpha for a range of mesogens with slightly varying structural elements, by experimental determination of the full Landau potential across the transitions. From this it was possible to draw conclusions about the mechanism of SmC*alpha stabilization.

​Hak Sun is a Senior Researcher at Samsung in South Korea.


Dr Paul Brimicombe
(supervised together with Helen Gleeson on a DTI project with Electrical Engineering, Chemistry and industrial partners). (2009-2010)
Paul was a Postdoc working on a project with the aim to develop a non-optical, RFID readable sensor based on liquid crystals.


Dr Sarabjot Kaur
(supervised together with Helen Gleeson on a DTI project with Electrical Engineering, Chemistry and industrial partners). (2008-2009)

Sarabjot was a Postdoc working on a project with the aim to develop a non-optical, RFID readable sensor for the perishable food chain, based on liquid crystals.

​Sarabjot is now a postdoc in the Soft Matter Group at the University of Leeds.


PhD Thesis: (2006) Determination of the Landau Potential of Ferroelectric Liquid Crystals

Paul was developing a semi-automated setup for the determination of the full Landau Potential of ferroelectric liquid crystals by measuring spontaneaous polarization and tilt angle as a function of both electric field amplitude and temperature through the paraelectric to ferroelectric phase transition. He investigated a range of scenarios, like 1st vs. 2nd order behaviour, variation of chiral dopant and enantiomeric eccess.

Paul then continued as a postdoc from 2006-09, investigating polymer stabilized ferroelectric liquid crystals in a variety of aspects.

Today, Paul is a test and installation manager at Nu Instruments.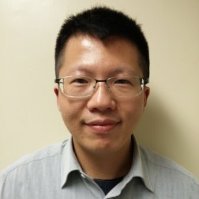 PhD Thesis: (2007) Growth of Supercooled Liquid Crystals

Ho Kei investigated both experimentally as well as theoretically and by computer simulations the growth of liquid crystals after a temperature quench across the clearing point. He determined how growth laws change between three and two dimensions, and characterized the fractal growth of unconventional liquid crystals.

Ho Kei has been appointed as Assoc. Prof. at the Harbin Institute of Technology in China.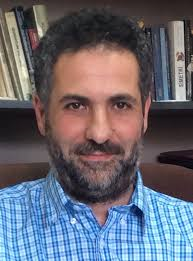 Dr Sait Eren San

Eren was a postdoc in the group for half a year in 2005, working on liquid crystal - carbon nanotube dispersions, driven from a non-conductive to a conductive electric state by application of a magnetic field. Thus, the demonstration of a magnetically steered electric switch on the basis of liquid crystals.

Eren is a professor at Gebze Technical University in Turkey.